Your loft is the perfect opportunity to create extra space in your home and add some more rooms. Browse our loft conversion considerations to help with your loft inspiration and find us on Pinterest and Instagram for even more inspiration:
1. Make your loft into a mezzanine
You may have little roof space to create a successful living area in your loft. An idea may be to take out the majority of the ceiling (subject to building control approval) in your master bedroom. Creating a mezzanine room where your bed can sit. Leaving more space below for extra living and storage. SkyLofts can advise on if this loft mezzanine is suitable for your home.
2. Make space outside
If your loft is quite large you could consider putting a flat roof onto it, to create a decked area outside your loft room and really enjoy the views from your home.
3. Built In Storage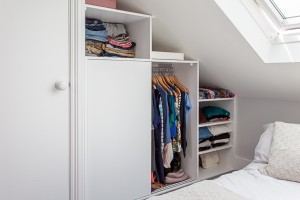 An essential part of any loft room is storage and worth considering bespoke built in furniture, utilising your space more wisely. SkyLofts can recommended and build bespoke storage for you.
4. Keep décor understated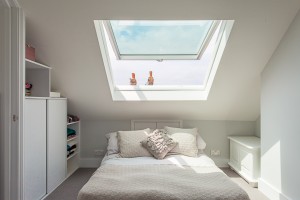 In your loft space, especially one with sloping ceilings, it's best to keep the décor simple and the furniture understated to make the space seem larger and brighter.
5. Consider a bathroom in your loft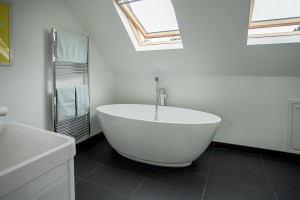 If you can fit a bathroom into your loft conversion (ideally, alongside a bedroom), this will vastly  improve your home's value and saleability.
6. Install the right lighting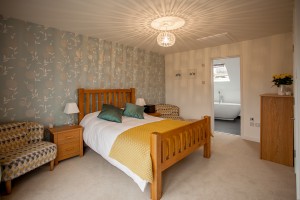 You need to design your lighting when you start planning your loft. Halogen spotlights, which mimic daylight, are ideal in a loft room that gets very little natural daylight. It is also a great idea to work in low-level wall lights, too, and consider putting switches beside the bed so that all the lights can be controlled from there as well as by the door. SkyLofts electricians can help you to design the perfect lighting system for your loft rooms.
7. Invest in blackout blind
Velux or roof windows need to be thoroughly considered when loft rooms are being designed, to avoid waking up to bright sunlight pouring into your loft room early morning it is worth investing in black out blinds. Velux makes blinds to fit their windows – or you can have blinds made to measure.
8. Find room for the kids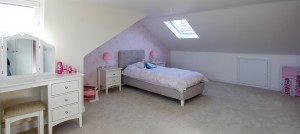 You could give your loft room over to the children of the house, this has more than one advantage. First, it'll free up space on your first floor and will allow them to have privacy and make all the noise they like, leaving you to have some peace and quiet.
9. Create a multi-purpose space
The trick to getting the most out of your loft room is to make it a versatile room that's part guest space, part home office. How to do this? Keep the room minimally but comfortably furnished.
10. Make your loft into an office
If your loft room is going to be a home office, it's worth having the space properly fitted out with shelving and storage . SkyLofts provide beautiful bespoke built in storage ideas. When you do consider built in storage, bear in mind that the room may not always be an office. It might be that you will want it to be a bedroom in future. In this case, see if the design can include storage that can be easily converted to store clothes.
11. Pay attention to the plumbing in your loft conversion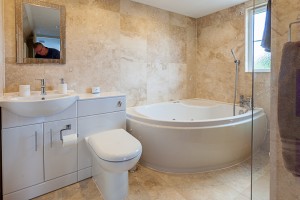 If you are putting your bathroom in the loft, you need to ensure the room is absolutely watertight before you run a bath or shower. SkyLofts provide you with highly trained plumbers who will ensure your loft bathroom is thoroughly water tight.
12. Consider your loft conversion heating
Heating a loft is something to sort very early on in the planning stages. It's possible that your boiler may not cope with the addition of new radiators in another room. So you may have to resort to an electric heater. Either way, you'll need to match the style of your new radiators to the style of your house and the conversion. SkyLofts can help you with all your heating needs at the planning stage and advise what will work best for your conversion.
If you are considering a loft conversion in the Surrey, Hampshire and South West London area then please contact SkyLofts on 01252 500 872 or email info@skylofts.co.uk to discuss your conversion with our specialists further.