Loft conversions are a great way to increase your living space without the hassle and expense of moving home. If your Loft space is convertible, you have a blank canvas to add the perfect additional rooms or room to your home, playroom, master bedroom with en-suite, chill out room or additional childrens bedrooms, what you decide is only governed by your space and imagination.
Our loft conversion FAQ's, has been put together to help answer the main questions asked by people like you, who are thinking of carrying out a loft conversion on their property.
Why should I consider a loft conversion?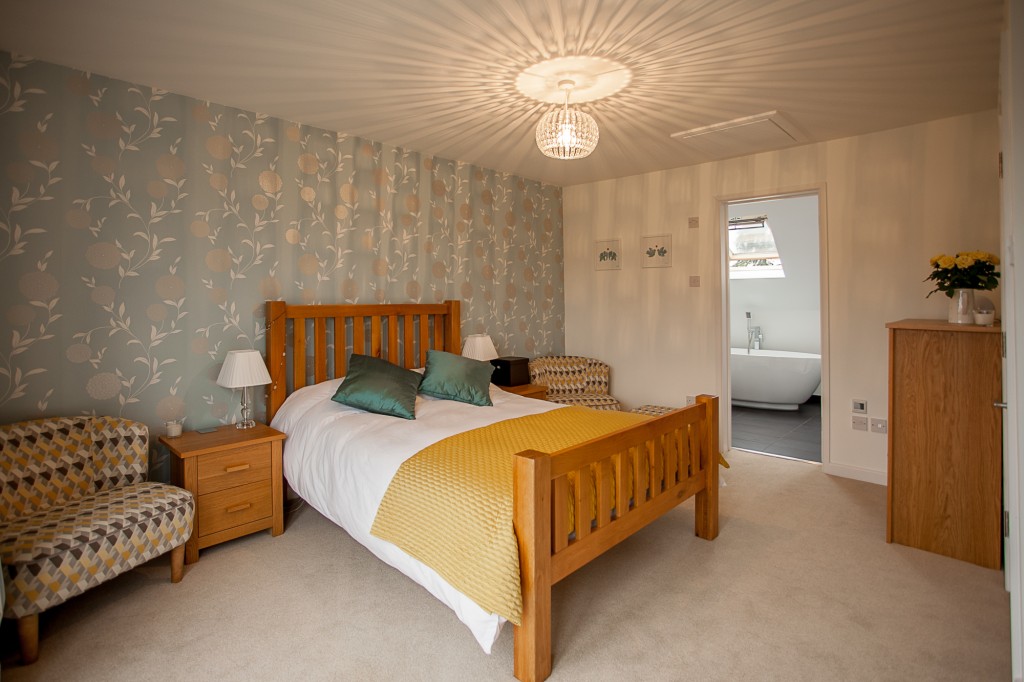 The main reason for considering a loft conversion, is the space you can gain. If you have a new baby on the way, teenagers back from university or deciding to work from home more frequently, space can be a real issue. Your average loft conversion could see you add an extra bedroom and shower room upstairs. The reason a loft conversion is such a good idea, is that it is a lot less expensive and disruptive compared to moving – think about the solicitor costs, removal fees, the months it takes to complete, let alone the thousands of pound you will pay in stamp duty tax. All these costs make it another great reason to consider converting your loft.

Will a loft conversion add value?
Once converted, depending on where you live in the country, it is likely that the cost of a loft conversion could increase the property value by over 50% on top of your original outlay. This means that if you spent £50,000 to build and finish your loft, your property would likely increase in value by £75,000, gaining you £25,000 in equity, plus your original money back when you do decide to sell your property.

How do I know if my loft can be converted?
You can easily find out if your loft is convertible, there are two ways of doing this. Firstly, if you have a tape measure handy, you can open your loft hatch and measure the total height from the top of your existing ceiling joist (which are the timbers you are standing on), to the underside of the ridge beam (which is the highest piece of timber at the top of your roof apex). If this measurement is 2.2 meters or more, there is a good chance your loft is convertible.
If you do not have a tape measure to hand, you can also test if your loft is convertible by standing up right in your loft at the highest point and if you can put your arms straight up in the air, without touching the ridge beam at the top of your roof there is a good chance your loft can be converted.

How much will a loft conversion cost?
Every property and loft is different, so it can be very hard to give an indication on price. It is worth having a local loft conversion company over, so they can provide you with a quote. Most will do this completely free of charge. As a general rule, adding a master bedroom and a shower room will cost around £40,000 + VAT.

Is planning permission required for a loft conversion?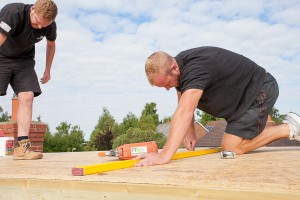 You may need to gain planning permission to have your loft converted and it is advised that you check with your local authority prior to carrying out the works. If you are unsure, or think you might need planning permission your loft conversion company will be able to confirm. As a guide though, you should not need planning permission if:
The space you are adding on does not exceed 40 cubic metres for terraced houses or 50 cubic metres for semi-detached and detached houses (this allowance includes not only any extra space created through your loft, but also takes into account any other additions that have been made such as a rear extension)
The extension does not reach further than the outermost part of the existing roof slope at the front of the house
The extension does not go any higher than the highest part of the roof called the ridge point
The materials used for your loft conversion are in similar appearance to the rest of the existing house
You do not plan to have any verandas, balconies or raised platforms that extend from the roof line
Any side-facing windows are frosted or patterned to stop people seeing in and that the side-facing window openings are fixed up to 1.7m or more above the new loft floor
The house is not on designated land, such as a national park, area of outstanding beauty, the broads, conservation areas and world heritage sites
The roof extension, other than hip-to-gables, are set back as far as practical and at least 20cm from original eaves
The roof enlargement does not overhang the outer face of the wall of the original house
If planning permission is required, it will take around eight weeks for your local authority to determine your application as this is the government endorsed target for all local authorities to try and remain within. Although larger and more complex loft conversions may take a little longer for a decision.
You can find more information at the planning portal.

Do I need to comply with building regulations when converting my loft?
Absolutely, if you are going to sell your house in the future your vendors solicitors will require need a building completion certificate from either your local authority or by a national improved building inspection company. This will ensure that the loft has been built to building regulation standards, without this certificate it could devalue your property.

Do I need to consider fire doors when converting my loft?
As your loft requires you to go up an additional story, your home will have to comply with the latest building regulations. Generally, a loft conversion turns a property into a three storey building which means that all the doors around the staircase will have to be upgraded to FD30 doors (fire rated). This ensures that should a fire break out in any of the rooms, your hall way stairs and landing will withstand 30 minute's worth of heat and fire as a protected corridor, enabling you to evacuate from any of the rooms within the property.
Some building control inspectors may consider your existing doors to be adequate, only if there are no gaps, cracks or if the doors are over 37mm thick. Effectively, if your existing doors can withstand 20 minutes' worth of fire then installing additional smoke detectors in every habitable room, and a heat detector in the kitchen will comply with building regulations. These detectors need to be wired to the mains, battery backup and interlinked so if one triggers, they will alert you on all floors.

Will I need to let me neighbours know that I plan to convert my loft?
Anyone contemplating a loft conversion, especially if living in a semi-detached or terrace house is obliged under the terms of The Part Wall Act 1996 to notify their adjoining neighbours. Before you do any work on your loft that will impact on a wall that you share with a neighbour, you should find out if you need a party wall agreement.

Should I hire an architect to help design my loft conversion and create the plans?
You can either hire an architect to design your loft conversion, but the best option is to get a few specialist loft conversions companies over to quote you for the whole design and build. This means that you will have a complete quote, including the cost of having plans drawn up that are to the standards of the company committing to building your loft.
A respectable loft company will use an architect that only specialises in loft conversions, ensuring that everything is correct and thought about at every step, eliminating errors and structural issues that could only become apparent when the work has started, and when everyone is pointing fingers at each other. A one stop "design and build" shop often means hassle and risk free.

I have my heating system in my loft, will this be a problem?
Generally, when people are looking to convert a loft, they are also thinking about an additional bathroom or shower room. Generally, upgrading the existing heating system prior to the loft commencing is a massive benefit to you, especially if you are considering to live in the property though-out the build.
Whether your existing heating system is adequate or not will be down to a heating engineer to survey your system. However, if you do have tanks in the loft area they will need to be disconnected and relocated whilst the build is taking place. This means that your hot water could be off for weeks so very few people keep their existing tanks, not to mention the noise and the space they consume in loft also. For performance and extra capacity, a pressure cylinder or a combination boiler is installed to permanently eliminate the need for cold water tanks in the loft area.

How long will it take to convert my loft?
It takes on average eight weeks to complete a loft conversion, from the moment the scaffolding goes up around your property, but of course this varies on a loft by loft basis. Don't forget to take into consideration the time it takes to have your plans drawn up and receiving planning permission.

Can I live in my home while the loft is converted?
Yes, very few people move out of their property when converting their loft.

How much mess and disruption will there be when I convert my loft?
Most of the time, access to your loft will be done via the scaffolding that will be erected outside your property. This limits the amount of times builders have to come inside your home whilst the build is underway, leaving you to carry on with your normal day to day activities.
Initially builders will gain access via a small incision through the front roof slope and this will be their main route in and out until the staircase is installed. The staircase is generally installed around the third/fourth week of the build once the loft is water tight and access is required for electricians, plumbers and plasterers to complete the project.