As the property market starts to rise for the first time in six years, house prices are creeping up further and further. For many homeowners this is a tough time to decide what to do. Do you sell your home that you have raised your family in and where memories were made or do you try and make the most out of your home and stay put?
For many of you the latter will be the preferred option. The thought of moving can be daunting, especially when you start to consider the hassle and extra costs involved. Expanding your home is usually a much cheaper option and you can control the amount of expense going in to your expansion if you consider the following options:
A loft for the majority of us is simply a place for storage and clutter. However, if your loft has at least 2.2metres of head height (at the tallest point of the loft) then you could easily convert this into a habitable space for the extra room you need. Here are several reasons why a loft conversion can be a valuable investment to your property.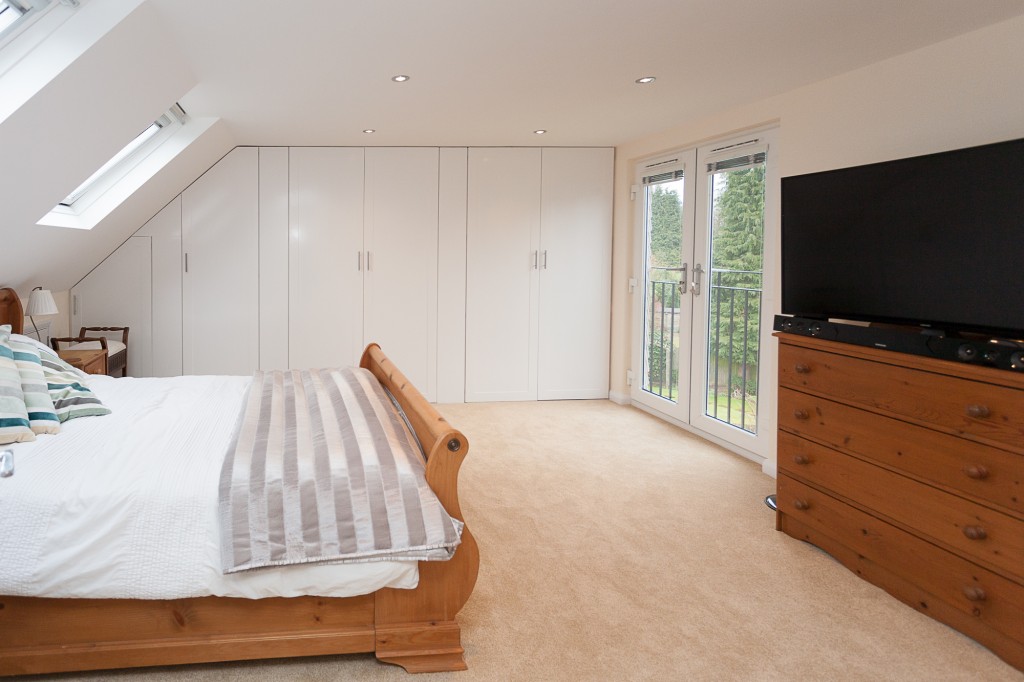 1. The cost of having your loft converted is usually considerable lower than moving house (SkyLofts Move Vs Improve article) and as the homeowner you can dictate what work you want to take place, making your loft into your ideal extra space that fits perfectly with your requirements.
2. Lofts are considerable energy efficient (SkyLofts eco-friendly loft conversions). With sufficient insulation to heat your loft space in the cooler months there is little need to have the heating on in the loft at all. The heat from the house below will travel upwards to your loft, keeping it relatively warm throughout those chilly periods of the year.
3. Loft conversions increase the total value of your property. A loft conversion can add on average 20% to the value of your house and even more in sought after areas. As the cost of living has increased with everything else, individuals are looking to renovate. Having a loft conversion can be a great way to benefit from this.
4. Your loft conversion can be rented as a room or studio loft. Many young couples and students are paying an arm and a leg for accommodation in sought after areas close to towns and transport links (especially around Farnborough and Guildford) which offer basic studio living. Your converted loft can be rented as a bedroom or a studio space if you want to add in the extra facilities. Often a separate entrance and staircase can be added to the side of the property for access to the loft if you prefer it isolated to the home.
5. The maintenance of a loft conversion is very minimal, as the main problems are usually solved during the build of the internal construction. Mains work such as electrics and plumbing are already controlled through the boiler and circuit board in the main property and links to the existing household usage. Therefore there are no separate panels to control for the loft.
Whether you are looking to convert for commercial or residential reasons the outcomes can be fantastic and if done correctly your loft conversion could be a substantial investment. As converting your loft is a big project, design and planning are vital to ensure a smooth running process and the desired outcome. It is always important to employ a specialist company and SkyLofts will help you every step of the way from the initial survey to the signing off of building regulation certificates.
If you are considering a loft conversion in Hampshire, Surrey or South West London For please contact SkyLofts on 01252 500 872 or info@skylofts.co.uk