With a 12.5% average increase on your property sale value, it's no wonder loft conversions are coming popular over selling your home. Whether it's your forever home or just for the next few years, loft conversion design is key to making the most out of your investment. SkyLofts have compiled the top 5 loft conversion design we believe are paramount to reaping the benefits of your new conversion.
1. Planning Your Primary Use 
When embarking on a loft conversion, stay focused on primary use for the space. This will enable you to home in on your design and consider all aspects of your vision – lighting, space, storage, ambiance. If it's a playroom, games room, or family room – keep your velux windows high and out of reach of your children. If you're looking to use it as a work space, ensure your windows allow adequate daylight to ensure your comfort throughout the working day.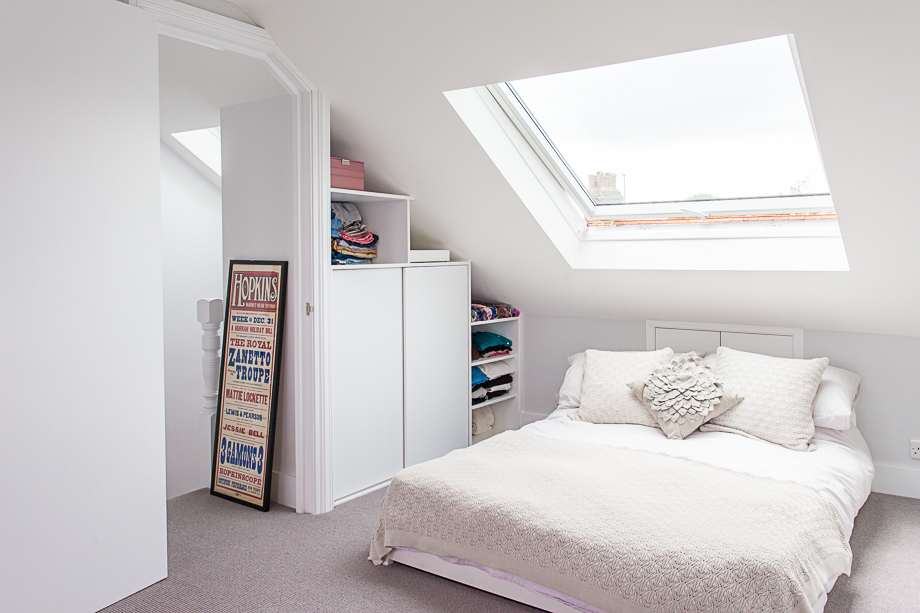 2. Common Theme & Colour Scheme
To create an ambiance within your loft conversion, first you should consider the style you want to go for. If you like contemporary for a living or sleeping space, go for charcoal, creams, and greys. If you're more country living and romantic – go for pastel shades, pale green and pink hues. Small patterns create a relaxing vibe throughout your new space. For a more dramatic look, ruby red, emerald green and midnight blue set off a sultry tone that can't go unnoticed in your loft conversion design.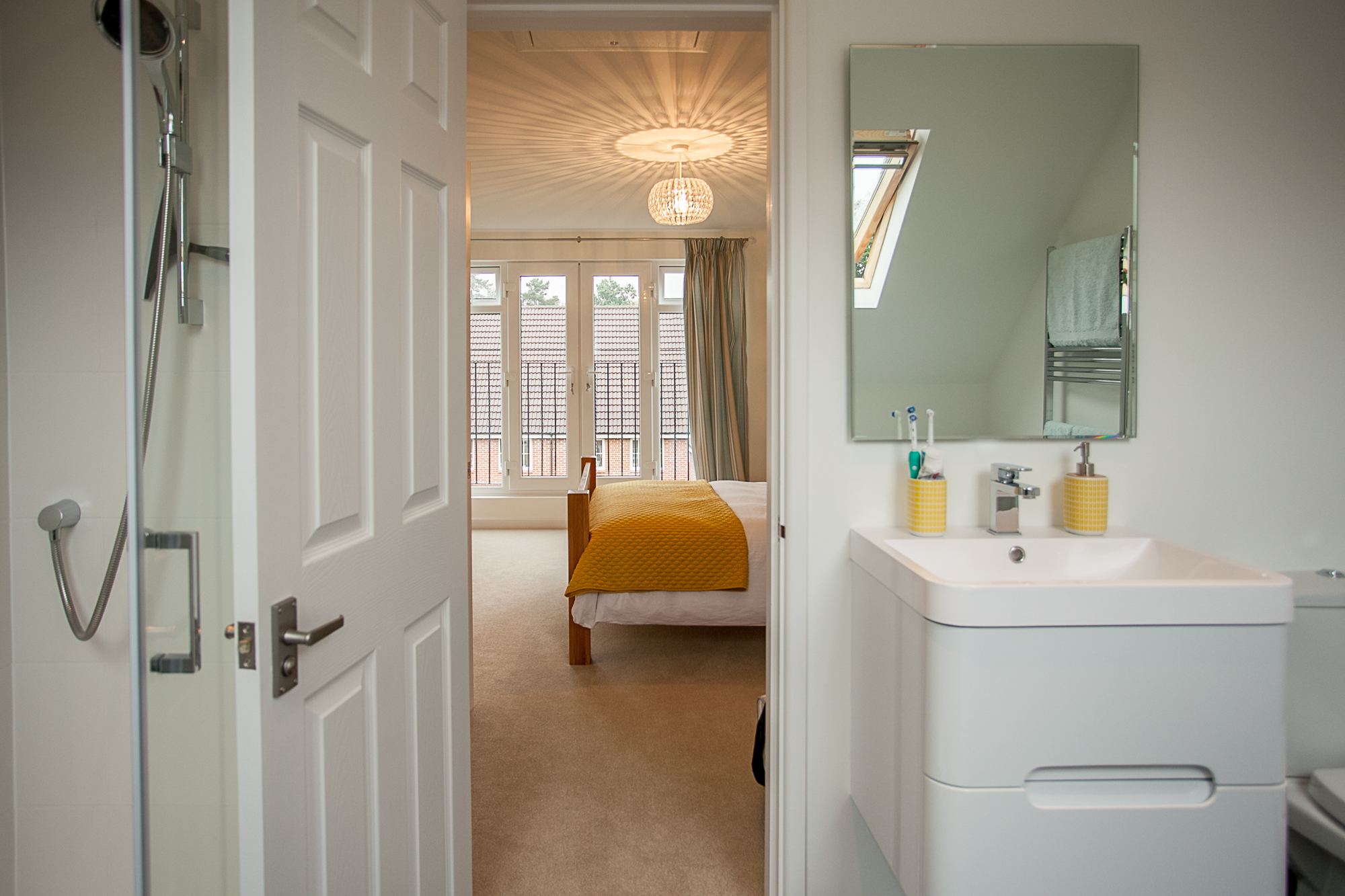 3. Lighting & Privacy 
Light will be the key to maximising the feel of space within your loft. When decorating a sloping wall, paint it the same shade as your ceiling to avoid a 'boxed in' feeling. Mirrors can be a big help in reflecting light and creating space in your loft conversion design. Opt for custom velux blinds instead of curtains to create harmony with your chosen theme. If your loft is a multi-functional space, Japanese screens are a stylish option to protect your privacy.
4. Choose Your Furniture Wisely
If your loft has a lower head height, buy your bed frame, bedside cabinets, and chest of drawers and wardrobes as low to the floor as possible, to save as much height and space as you can. For a sultry sleeping space, splash out on a dark, solid wood matching set. Or for a clean romantic look why not go antiquing for a shabby chic items to pull your theme together.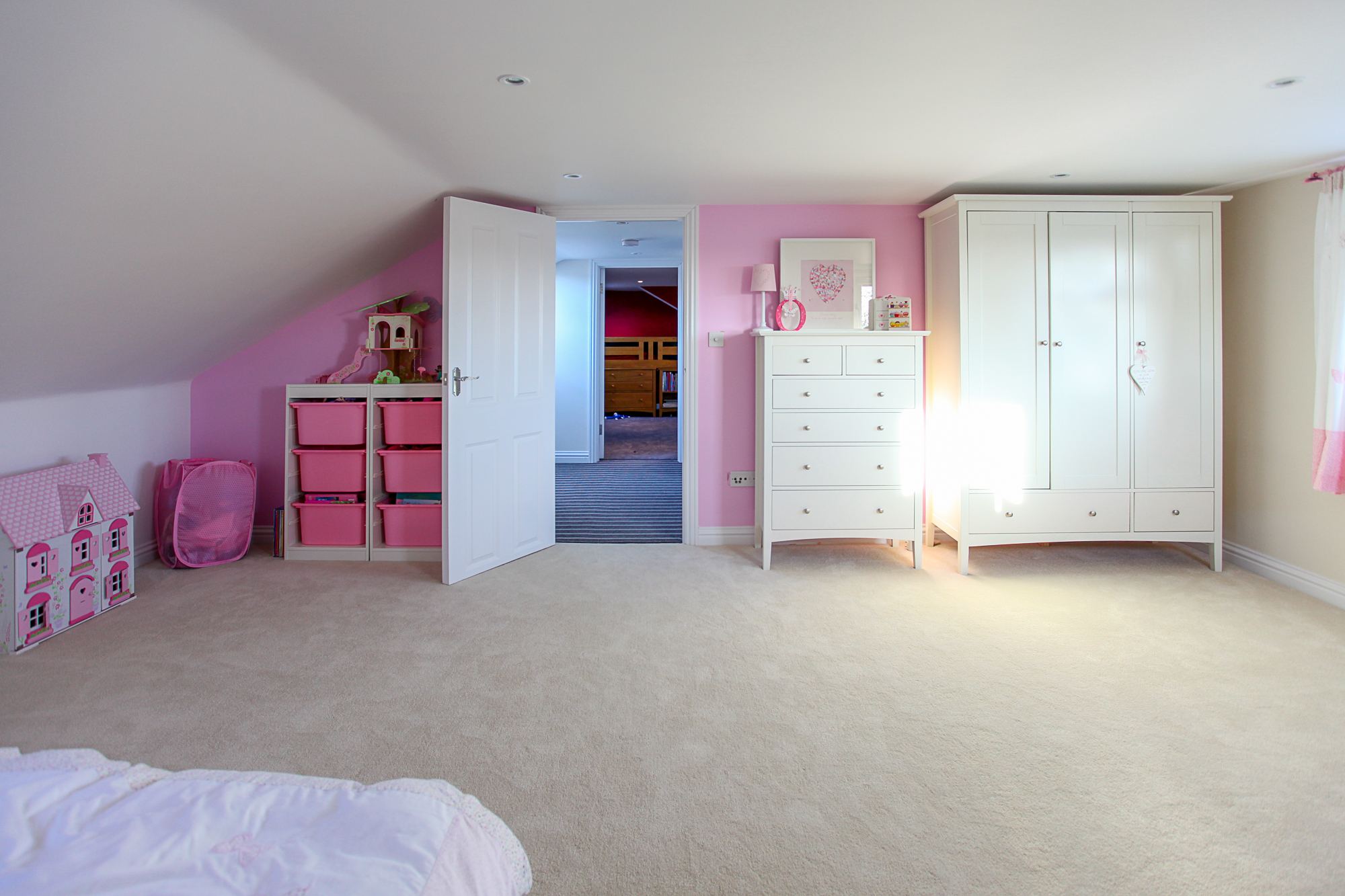 5. Accessorise & Avoid Clutter!
In your bathroom, pick a porcelain, stone, or stainless steel theme for your soap dish and similar amenities. Splurge on luxury towels to give your conversion the wow factor.  Photo frames can complete a feature wall if you're not feeling a papered wall. If you've got the space, go neutral and splash out on bright colours that suits your personality. Keep the clutter to a minimum by providing adequate storage within your conversion, and don't overload your theme with trinkets.